Eco Roads: Recycled Tarmac Road Planings Hampshire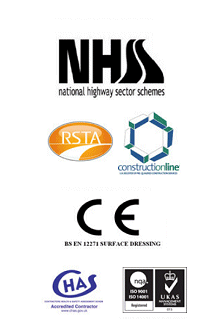 Eco Roads is a subsidiary company of Saunders Surfacing Ltd who specialise in affordable roadway solutions. Eco Roads is an environmentally friendly process as the product used is recycled tarmac road planings and the method we use makes Eco Roads a cost effective and high quality alternative.

Saunders Surfacing have a dedicated team of surfacing specialists, providing surfacing requirements based in the south coast and offering nationwide coverage. Using traditional modern methods and materials we can create the perfect surfacing solution for your needs. All work is carried out by our own experienced and trained work force who are dedicated to quality and service with skill and integrity.

Phone 0800 061 2693 to contact our friendly staff now or use this contact form for FREE advice or to arrange for a FREE no obligation quotation.
Surface Dressing
Contractors Hampshire

We have a dedicated team of surface dressing specialists to provide for all your surfacing requirements, both industrial and commercial.

If you would like to know more about our commercial services please click here to go to our website.



Domestic Driveway Resurfacing
Why not give your home or project some new curb appeal by resurfacing your driveway? You may visit our Domestic Driveway Resurfacing site at: www.drivewayresurfacinghampshire.co.uk